Audi A3 Automatic 2014

R 237,915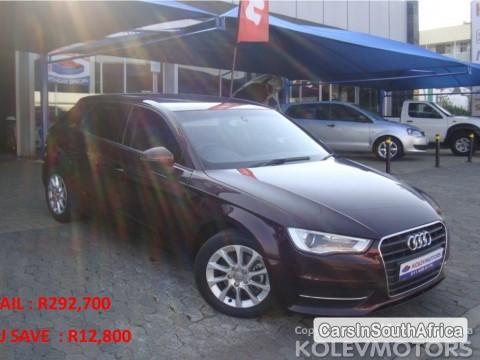 AUDI A3 DETAILS:
Local area:
97 Van Riebeeck Avenue, Edenvale
AUDI A3 DESCRIPTION:
Audi A3 Sportback 1. 4 for sale

Sporty with a touch of elegance , automatic transmission and leather interior if you need peace of mind while purchasing this vehicle it also come with full service history knowing the previous owner took care of this vehicle . With loads of other extras. Come test drive today!!!


AUDI A3 FEATURES:
Car Comfort:
ABS
Driver Airbag
Passenger Airbag
Radio/CD
Radio/MP3
Air Conditioning
Boardcomputer
Central Locking
Power Steering
Power Windows
Alarm Remote Controlled
Multi Function Steering Wheel